Register a business name with the Entrepreneur bundle
Our Entrepreneur bundle offers you all the advantages of quick and easy formation, with all the paperwork you need to set up as a limited company.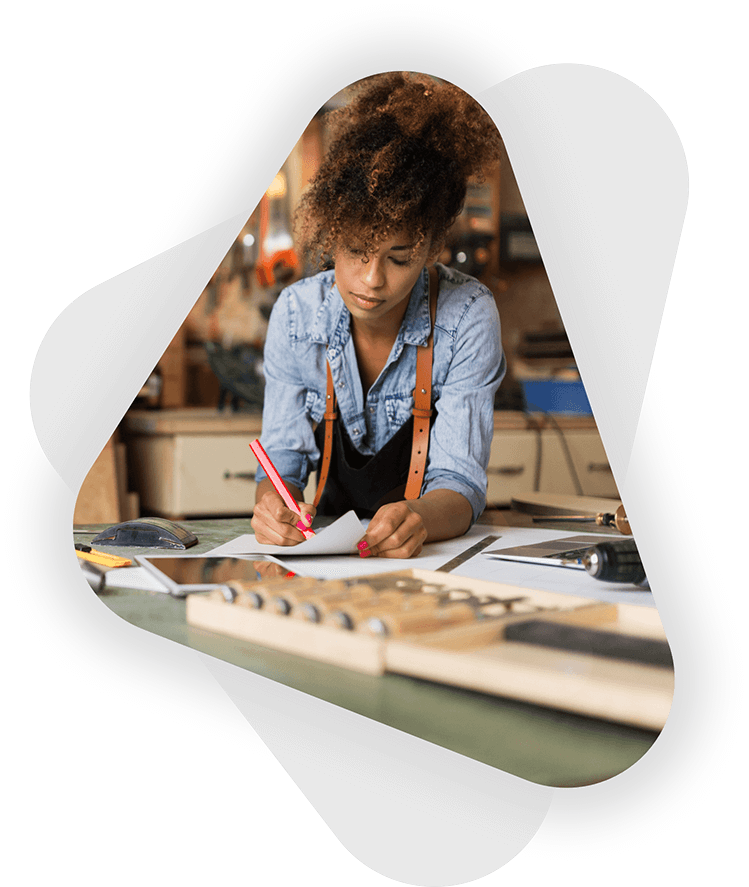 What's included in the Entrepreneur bundle?

Electronic Copies
The Certificate of Incorporation, the Memorandum and Articles of Association and Share Certificates available for download.

3x official Printed Certificates of Incorporation
Once incorporated, we'll send you three Certificates of Incorporation printed on Companies House approved grade paper to prove your company exists.

3x official Printed Memorandum & Articles of Association
Once incorporated, we'll send you three copies of Memorandum and Articles of Association printed on Companies House approved grade paper.

FREE Lifetime Customer Support
Got a question about your company? Whether it's before, during or after the incorporation process, we're happy to help you.

FREE Business bank account
We'll give you the option to open a free Business bank account with Barclays.

FREE Registered Business Address for 3 months
We'll keep your home address off the public record. Use our registered address and mail forwarding service for 3 months for FREE (then £19.99 per month).

Official Printed Shareholder Certificates
Once incorporated, we'll send you all Shareholder Certificates printed on Companies House approved grade paper to prove your company's ownership.

Electronic Company Register
Once incorporated, we'll create a company register for you to download from your online portal. You need this register, by law, ready for inspection.

There are no hidden or recurring costs for you. Even the Companies House £10 registration fee is included in the price.

FREE Business phone number
Increase your chance of Businesses success by looking more professional with a virtual landline number.
Start your own business now!
Kickstart your company with official compliance and documents.
Need a little extra?
Upgrade to the Super bundle to include:

First board meeting Minutes
We'll provide you with your first minutes of boarding meeting notes (£15 worth). Bound Company Register
Once incorporated, we'll create a bound company register with the first entries made for you. You need this register in your registered address, by law, ready for inspection (£35 worth).
Confirmation Statement
Once incorporated, we'll file the Confirmation Statement for you the first year, when you need it. Every company needs to file its Confirmation Statement every year.
Start your own business now!
Kickstart your company with official compliance and documents.
According to numerous sources, the Business Recovery Loan Scheme is off to a slow start. In this article, we'll discuss what could be causing businesses trouble gaining access to funding from the...
Read More
A business bank account is mandatory when starting a limited company. A limited company is a separate legal entity, which gives the owner limited liability but also means that finances need to be...
Read More
Ready to have your company set up?
Registering a company might seem an intimidating process, but it's actually much simpler than you think: especially in the hands of seasoned company formation agents like us. We'll not only help you with registering a company, but offer a range of services to support your business at all stages of its life. We'll help you sort out your company registrations online, with a process so quick and easy you can go ahead and focus on the fun bits.
What is a company formation agent?
Formation agents perform company registrations in partnership with Companies House. We're one of the largest, and also the cheapest. We don't just get your company registered then leave you to it – we use our experience to help you start your business properly. There are plenty of reasons to use a formation agent rather than go directly to Companies House. If you ask us, though, the best thing is that we go through the whole process with you, and get your application submitted securely online. We provide expert advice on the legal hurdles while you incorporate, and recommend good quality solutions that you might need after you've formed.
What's the difference between sole trader and limited company?
Think of it this way: when you form a limited company, you put a protective shield between you and your business. Being a sole trader is the opposite – you have no protection. As a sole trader, you are responsible for any debt you might come into while you're in business. When you register and become the director of your own limited company, you have less personal responsibility. The benefits are that you can claim back expenses, and add to your salary with dividend payments at the end of the year. For more information, see our Help Centre article about limited companies and sole traders.
How do I register a company?
Easy, we'll do it for you. Check out our formation bundles to learn more about our different products. They start at £9.99, and go all the way up to our Super bundle. Limited company formation is a straightforward business if you're as well-versed with the process as we are. If you're not sure where to start, check out our company formation guides for an introduction and some insider tips.
Why The Formations Company?
We're dedicated to British business, and love nothing more than seeing new companies flourish. 750,000 UK companies have trusted us to help them register, and we have thousands of happy customers who've seen how simple the formations process can be. We're cheaper than going to Companies House directly, and cost less than most accountants. Our online application is incredibly simple, and if you've got all your documents handy it shouldn't take more than 10 minutes to complete. So what are you waiting for? Start your business today.
Learn more about starting a business